I'm going to try this out and see how it goes!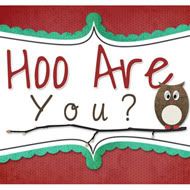 Here are this week's questions!
1. Have you ever attended a professional sports game?
I've been to several Atlanta Braves games. Last September I attended my first (and Josh's) NFL game. We saw the Falcons play the Arizona Cardinals...the Falcons killed them.
2. Have you ever been to a concert and if so which one was your
ultimate favorite performance?
I've been to a couple of these too. However, I think my favorite was Bonaroo in 2005. If you don't know what Bonaroo is, it's a weekend concert where a bunch of bands play like Dave Mathews Band, Jack Johnson, OAR, Modest Mouse, Citizen Cope, etc. We had such a blast and it's a weekend I will never forget!
3. Have you ever been to Disneyland or Disney World?
I have been to Disney World twice, and actually I got engaged at Disney World!!
4. What is your favorite theme park?
I think Disney World is my favorite. It's nice and clean, the "characters" are super nice, and it is known as the "Happiest Place on Earth!"
5. Do you have a favorite vacation spot?
The Beach!!